TorahTimes Books
Only the Chronology Ebook is available right now. We will no longer print our own books, and are working with a printing service. We have to reformat the books to their specifications. Please bear with us during the transition.
---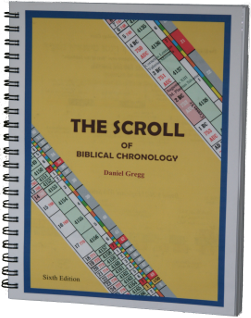 The Scroll of Biblical Chronology
Printed Version, Sixth Edition
200+ 8½/11 pages.
Double wire bound for easily laying flat.
Price: $50.00.
---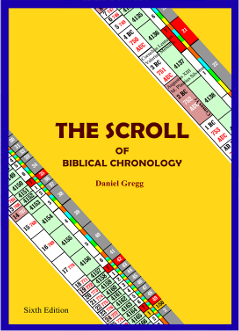 The Scroll of Biblical Chronology
PDF Ebook, Sixth Edition
The Ebook may be viewed in any PDF reader on a standard computer display, but I use Foxit Reader for the best displaying results. Please note: this ebook is not intended for ereaders like Kindle. Small ereaders are not equipped to handle the scale and detail of these charts.
Ebook Preview
How to Set Foxit Preferences for Best Viewing
Price: $12.00.
File size: 15 MB.
Once you order, you will receive a download link for the full version of the book. The link allows 10 tries and 2 days.
Order via PayPal
View Cart
---
---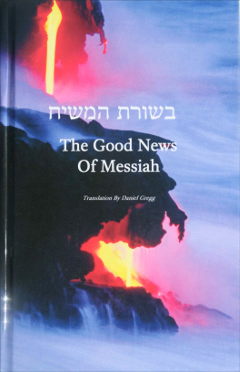 The Good News Of Messiah
Third Edition
A translation of the New Testament by Daniel Gregg.
Two cover choices are available:
• Fire & Water
• Majestic Mountains
400+ pages.
Hardcover.
Price: $22.00.
---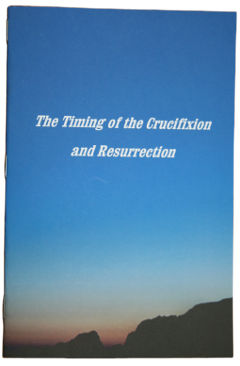 The Timing of the Crucifixion and Resurrection
Resurrection Pamphlet
20 pages.
Pamphlet booklet.
Price: $3.50.
---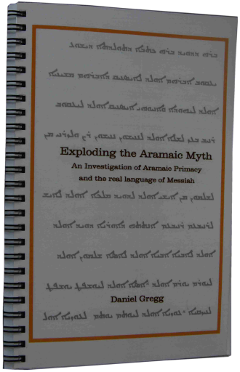 Exploding the Aramaic Myth
An Investigation of Aramaic Primacy and the real language of Messiah
99 pages.
Wire-bound.
Laminated cover.
Price: $17.00.